Views: 51
Read Time:
4 Minute, 20 Second
Here are my observations about 2500 years old Chandraketugarh Bengal India Woman were housemakers, dancers, musicians, mahout, warriors, horse riders, farmers Man mainly did outside jobs such as fighting, farming. Man were clean shaved #Archaeology #chandraketugarh
Tabla & dholak & trumpet were only played by woman. She also played other musical instruments otherwise played by man. Majority of deities were female. Two exception were found so far. Man and woman remained upper bare while 'Native Genda Phool' was majorly used
They had moulds to mass produce Terracotta figurines. Intricate art on wet soil is not possible by hands Necklace size of youg woman was round neck, married woman wore dangling necklaces Bindi was worn by both married and unmarried women
People were sea farer. Woman and man took active part in all form of activities such as war, riding. Woman drove vehicles of kings 'a strategic position '
https://twitter.com/GemsOfIndology/status/1566387594862407680?s=20&t=fy9KZyP2JiyvJQFlJk3a6A
Chandraketugarh Seals and Sealings
'Sitar' was not gift from Mughals (converted Mongolians). This 2000 years old sculpture from Chandraketugarh Bengal India debunks. #Archaeology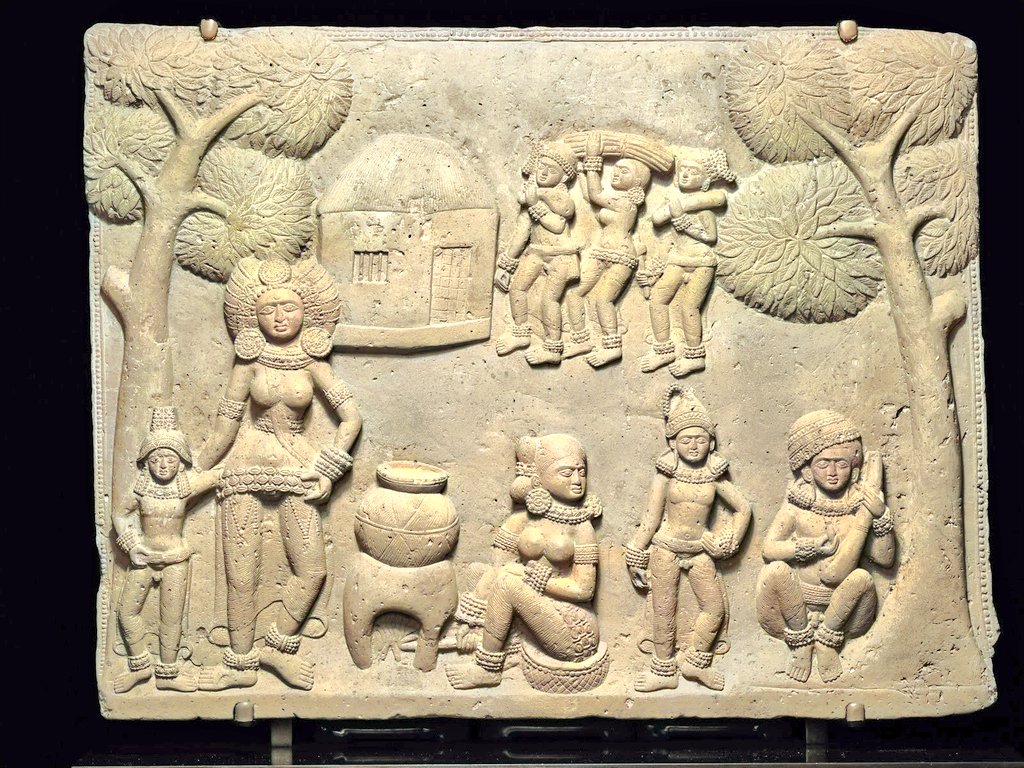 Common family's Daily Chorus Displaying well 
dressed and we'll fed ladies cooking food चूल्हा चौका while fee others are bringing woods for kitchen.
Man proposes with a Lotus flower to his Beloved. The relatives in upper space jumping in joy.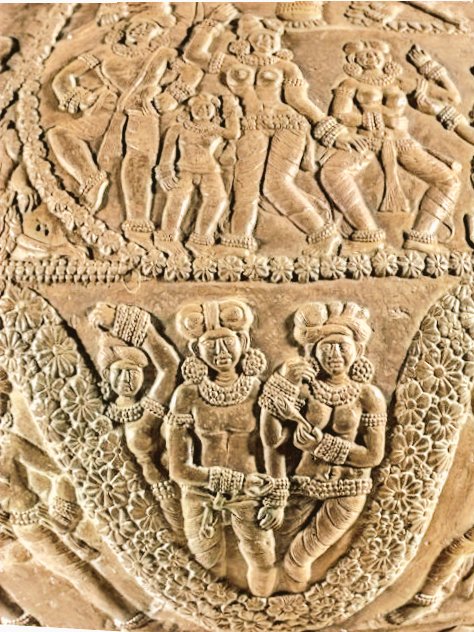 #chandragrahketu Bengal, India c.2 BCE